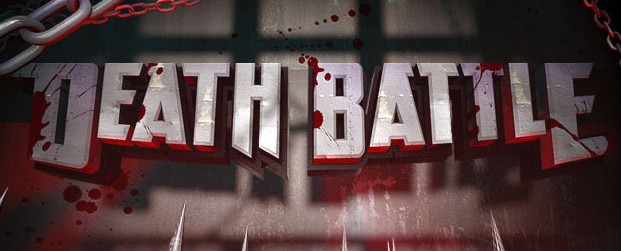 Welcome to the DB Writers Wiki
Edit
This will be the wiki where nearly every writer (mostly ones from deviantart) may share his/her fights/DB related stuff.
Describe your topic
Edit
Hail, traveler, and welcome to the DB Writers wiki!
You may be wondering, "What exactly is DB Writing? What is DB, anyway?"
Fortunately, we can explain.
DEATH BATTLE! is an internet-based web series that focuses on mathematically and logically deciding who would win a fight between two fictional characters. Such matches include Link from Legend of Zelda vs. Cloud from Final Fantasy VII, Batman vs. Spider-Man, and even the legendary Son Goku vs. Superman!
However, some people wanted their own slice. The first person to manually write out their own DEATH BATTLE! was Dimension-Dino, an artist on DeviantArt. People liked it, others started doing it, and now just a year or two later many famous DEATH BATTLE!s have been analyzed by deviants!
So, what do you want to know about the subject? Who's fought? Who analyzes the fighters? Who hosts the fights? It's all very interesting!
Latest activity
Edit
Photos and videos are a great way to add visuals to your wiki. Find videos about your topic by exploring Wikia's Video Library.